Leisure activities you can enjoy in the Monts du Lyonnais
The Monts du Lyonnais : countryside at the gates of the city
The Monts du Lyoannais are a low-mountain area which is part of the foothills of the Massif central and are located in the Loire and Rhône departments. This is one of the few areas where some still use the 'francoprovencal' language.
The Monts du Lyonnais are perfectly suitable for hiking and other countryside activities.
There, you can find :
Rhône footpaths to go for walks, horse-ride or cycle.
Saint Jacques de Compostelle footpath
hiking and thematic walks
Cycling paths
Touristic cycling loops
Cycle routes and green ways
Horse-riding routes
Donkey treks
Equipment rental
Hiking trips: on foot or by motorbike
Picnic areas
Hiking leaflets
Here are some examples of partnership activities :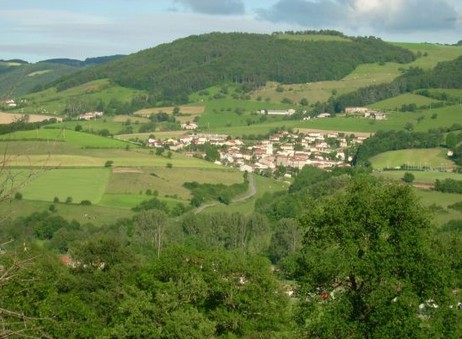 Monts du Lyonnais photos
Visit the Lyonnais website :
http://www.le-lyonnais.org/
30 minutes from the guest house, you can visit Lyon's ancient city part and the design city in Saint Etienne, which are both recognized by Unesco, as well as the different museums of these two cities.
Nearby (less than 30 mn) :