WELL-BEING MASSAGE
Take care of yourself! Enjoy a break! Think 'relaxation'!
Un P'tit Coin de Paradis offers a mobile well-being massage and workshop service in The Monts du Lyonnais and its surroundings.
Through various services, Marion is inviting you to enjoy a moment of softness and relaxation.
We often have busy days and are constantly preoccupied. Being massaged means taking a special time for oneself, in the present moment, to take care of one's body and mind at the same time.
During your stay, you can benefit from a well-being massage in your room to allow you to relax and ease your physical and psychological tensions.
Marion also offers a duo version of these massages to share a relaxing moment with your loved one!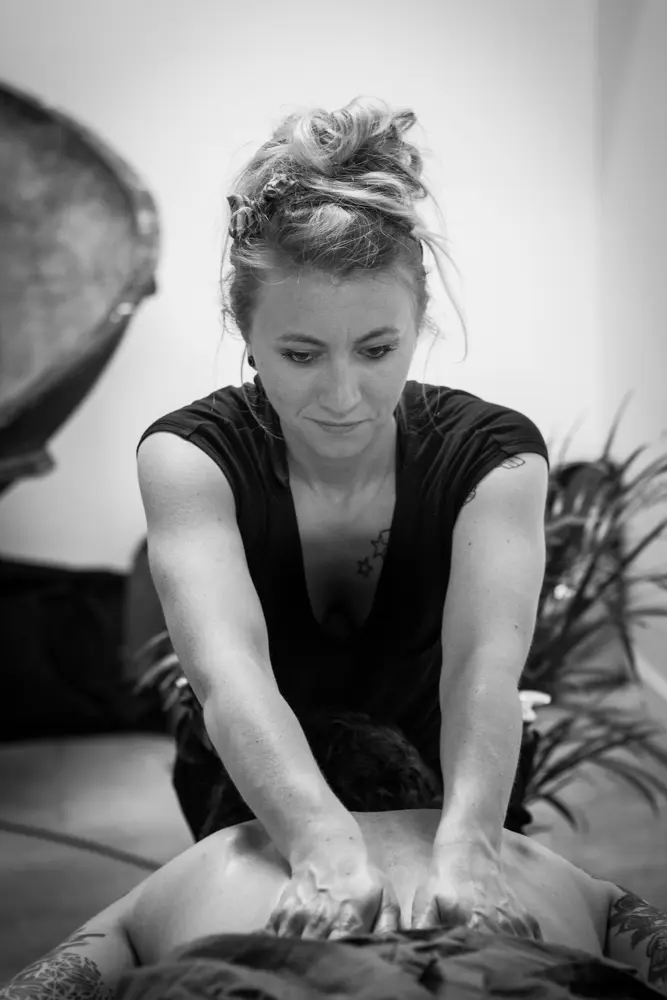 Here are the prices for the different massages:
> "Un P'tit Coin de Paradis" body massage: 1h/whole body/50 euros
> 'the Swedish' physical recovery massage: 1h/whole body / 50 euros
> 'serenity' massage: 1h15/ whole body /60 euros
> 'Asian escape' massage: 1h/back, back of the neck and face/50 euros
> 'star' massage of extremities: 1h/hands, feet, back of the neck and face /50 euros€
> *well-being body and face massage: 1h30/body, back of the neck and face / 75 euros
> "Un P'tit Coin de Paradis à deux" : 2 X 30 min/back and legs / 55 euros or 2 X 1h/ whole body / 100 euros
To contact Marion Joannin: 06 63 57 90 14 or 09 73 14 14 04